Whenever I see these two words put together, 2017 and floral, all I can think of is Rihanna in her red-carpet-winning dress at Met Gala.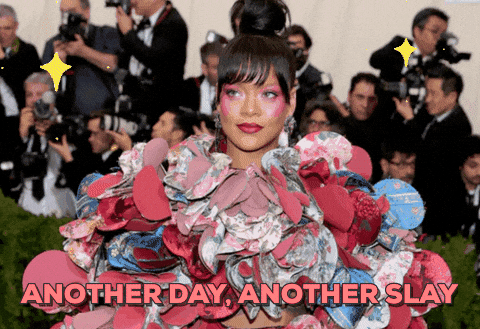 Via GIPHY
She basically turned herself into a blooming flower - And I love, hate, envy, wish I had it!
But behind the Woos and Awws, it is simply impossible for us mortals to wear something like that to work or do grocery shopping at Costco. (Even though we want to)
And that's why we need to know how to style our florals IRL.
Never Nude color Floral tights
Although nude has been the prevalent color for as long as we can remember, but the thought of nude leggings just make me shiver.
I wouldn't want to look like a flower-print packaged baloney at any period of my life.
Maybe go for a pair of flowy pants or a knee lengthed skirt instead.
Rain Drop, Drop Top and also Cropped Tops
Cropped tops can be a life saving piece if you're petite and they go so well with high-waisted jeans or skirts. Especially black ones are a must have.
Denim never fails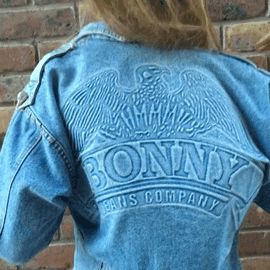 Via GIPHY
If you don't want to look like you've just walked out from a tea party, or you're trying to shake off the ladylike vibe. Try styling it with a boyish denim jacket.
More is more
Ditch the less is more BS. When it comes to floral, more is more.  Overlap small prints on big prints, or style them with the everlasting stripes or the iconic polka dots.
Accessorize with attitude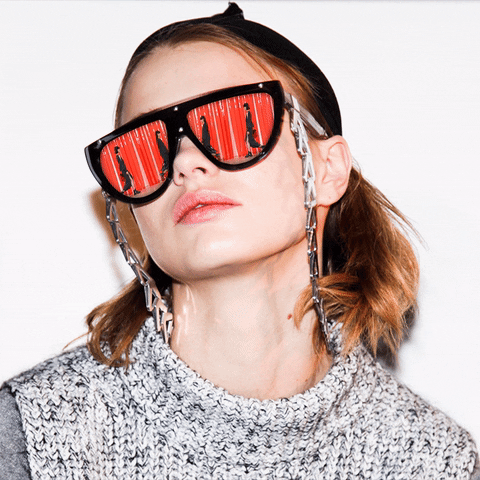 Via GIPHY
There's no wrong outfit, just the wrong attitude. It's floral, it's going to be bright, full and busy. So if you wear it, don't freak out when people are staring at you. And if they do, you're probably doing it right.